Oral and Maxillofacial Surgeon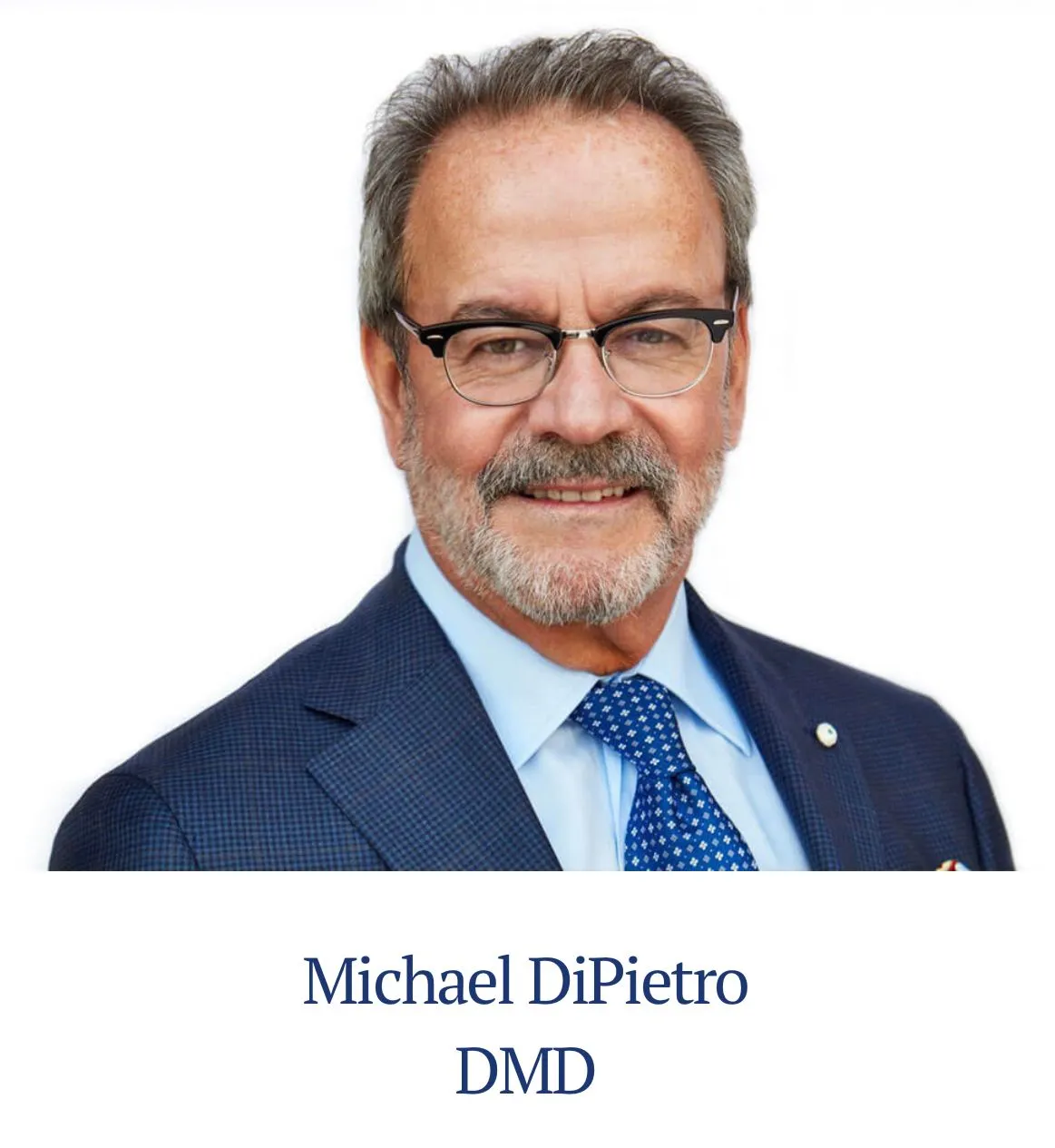 Education and Expertise
Dr. Michael DiPietro is a distinguished Diplomate of the American Board of Oral and Maxillofacial Surgery. His educational journey began with a Bachelor of Science degree earned at the University of Maryland. He then pursued his passion for dentistry and obtained his Doctor of Dental Medicine degree from Tufts University School of Dental Medicine. Dr. DiPietro's commitment to excellence led him to further specialize in Oral Maxillofacial Surgery through a comprehensive residency program at UMDNJ in Newark, New Jersey.
Implantology and Recognition
Dr. DiPietro's pursuit of knowledge and innovation in oral health didn't stop with his residency. He is recognized as a Diplomate of the International College of Oral Implantologists (ICOI), reflecting his expertise and dedication to implant dentistry. Moreover, he is honored as a Fellow of the prestigious Misch Implant Institute, a testament to his advanced training and proficiency in implantology techniques.
Comprehensive Skill Set
With a wealth of training and experience, Dr. DiPietro is skilled in a wide range of oral and maxillofacial procedures. His capabilities extend across the full spectrum of his field, including General Anesthesia and Intravenous Sedation, Hard and Soft Tissue Grafting, Impacted Wisdom Teeth Removal, and Oral Pathology. This diverse expertise allows him to provide comprehensive care tailored to each patient's unique needs.
Contributions and Engagement
Beyond his clinical practice, Dr. DiPietro actively contributes to the field of oral and maxillofacial surgery. He holds a staff position at Jersey Shore Medical Center, where he not only offers his expertise to patients but also actively participates in the dental resident education program. This commitment to education and knowledge-sharing underscores his dedication to the advancement of his profession and the well-being of his patients.
Dr. Michael DiPietro's unwavering commitment to excellence, combined with his extensive training and passion for oral health, makes him a trusted partner in your journey toward optimal oral and maxillofacial well-being. Whether you're seeking wisdom teeth removal, implant procedures, or any other aspect of oral surgery, you can trust in Dr. DiPietro's expertise and compassionate care.