Oral and Maxillofacial Surgeon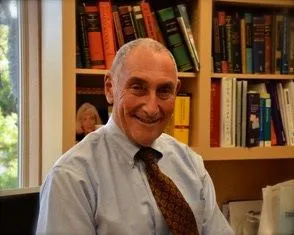 Dr. Gerald Whiteman earned his DDS degree in 1963 from New York University Dental School. Then Oral and Maxillofacial Surgery Internship at Mount Sinai Hospital, NYC and post-graduate Oral Surgery Program at NYU Dental School from 1963 to 1965. Then chief residency in Oral and Maxillofacial Surgery at Strong Memorial University Hospital Rochester, New York from 1965 to 1966.
After completing his oral surgery training, he volunteered to join the U.S. Air Force during the Vietnam Crisis. As the rank of Captain, he was appointed as Chief of Oral Maxillofacial Surgery at Tyndall AF Base Hospital in Panama City, Florida from 1966 to 1968.
Following honorable discharge and this extensive oral surgery experience, Dr. Whiteman in 1968 returned to the greater NYC area and established a private of oral surgery and dental implantology in Old Bridge, New Jersey. Over the years, he has treated thousands of patients, many first as they were children, then young adults and now their children and spouses. His family of 3 children was raised in the local community of Holmdel, NJ and his oldest son, Andrew, followed in his Dad's footsteps to graduate in NYU Dental School in 1993 and shortly thereafter joined the practice and forming New Jersey Team Dental Center.
Dr. Gerald Whiteman has shared the passions of snow skiing, sailing, and tennis with family and friends over the years. Though always a very physically person, Dr. Whiteman also has a strong passion and love of oral surgery and the caring of his patients. Even after 45 years of practicing oral surgery, he is still very active in the diagnosis and treatment planning of all cases, especially involved with Implant Dentistry.
He is a life member of the American Dental Association, NJ Dental Association, American Society of Oral Maxillofacial Surgeons, NJ Society of Oral Maxillofacial Surgeon, American Dental Society of Anesthesiology, and International Congress of Oral Implantologist.