My Blog
Posts for tag: oral health
By NJ Dental Team Center
November 21, 2018
November is National Diabetes Month—a time to focus on a disease that affects more than 400 million people around the world. What does diabetes have to do with oral health? Plenty! Here's a true-or-false quiz to test your knowledge on this important topic.
TRUE OR FALSE:
1. Diabetes and gum disease are connected.
TRUE. Studies have found a clear association between diabetes and gum (periodontal) disease, especially when diabetes is not well controlled. People with poorly controlled diabetes have a more severe inflammatory response to the bacteria that cause gum disease. While inflammation is normally a protective reaction of the body's immune system, too much inflammation can actually make the condition worse. In the case of gum disease, the reverse is also true: Untreated gum disease can worsen blood sugar levels in people with diabetes. The good news is that treatment of periodontal disease has been shown to improve blood sugar control.
2. People with diabetes can't have dental implants.
FALSE. Research has shown that dental implants can be a very successful tooth-replacement treatment for people with diabetes. But again, blood sugar control can be a factor. Dental implants are titanium posts that serve as artificial tooth roots. Minor surgery is required to insert an implant into the bone beneath the gums; a realistic-looking dental crown is later attached to it so it can look and function like a natural tooth. Studies have shown that it takes longer for the bone to heal around implants in people with poorly controlled diabetes. That doesn't make implant treatment impossible, but it does mean that it may be managed differently. For example, an implant may be allowed to heal for a longer period of time before a crown is attached to it.
3. People with diabetes can't do anything to improve their oral health.
FALSE. People with diabetes can have a very positive impact on their oral heath, by doing their best to control blood sugar levels with a healthy diet and exercise, and by sticking to an effective daily oral hygiene routine. This includes brushing twice a day for two minutes each time, and flossing at least once each day to remove bacterial plaque between teeth. Regular dental checkups and cleanings are also essential—not just for people with diabetes, but for everyone!
If you have additional questions about diabetes and oral health, please contact us or schedule an appointment for a consultation. You can learn more about diabetes and oral health by reading the Dear Doctor magazine article "Good Oral Health Leads to Better Health Overall."
By NJ Dental Team Center
September 02, 2018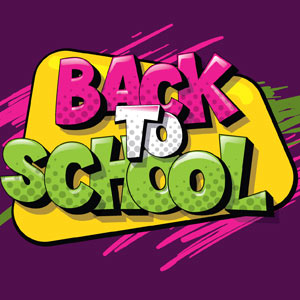 Like a second New Year's Day, the month of September offers its own chance to make a brand new start: It's back-to-school season! This can be an exhilarating time—a chance to meet new friends, face new challenges and set new goals. It's also a great time to get started on the things that can keep your children healthy all year long…like a routine visit to the dental office.
Preventive dental visits are one of the most important ways to help keep a smile in top condition—not just for kids, but for people of any age. They are also one of the best values in health care, because so much can be accomplished in such a short time. What exactly happens at a routine visit? Here's a brief run-down:
A professional teeth cleaning clears sticky plaque and hardened tartar from places where your brush can't reach. These deposits can harbor the bacteria that cause tooth decay and gum disease, and removing them helps prevent more serious problems from getting started.
A complete dental exam involves a check for cavities, but it's also much more: It includes screening for gum disease, oral cancer, and other potential maladies. X-rays or other diagnostic tests may be performed at this time; any changes can be observed, and the need for preventive or restorative treatments can be evaluated.
The growth and development of children's teeth is carefully monitored, from the first baby teeth to the third molars. If orthodontic work or wisdom teeth removal could benefit your child, this is a great time to discuss it.  Adults may also benefit from ongoing evaluation for gum recession and other potential issues.
Keeping your teeth and gums healthy also depends on how you take care of them at home. A routine office visit is a great opportunity to "brush up" on proper techniques for tooth brushing and flossing, and to ask any questions you may have about oral hygiene.
So if you have youngsters starting a new school year—or if you're looking to make a fresh start toward good oral health yourself—make it a point to stop in to the dental office for a routine visit this season!
If you would like more information about maintaining good oral health, please contact us or schedule an appointment. You can learn more by reading the Dear Doctor magazine articles "Top 10 Oral Health Tips For Children" and "Dental Hygiene Visit: A True Value in Dental Healthcare."
By NJ Team Dental Center
August 17, 2017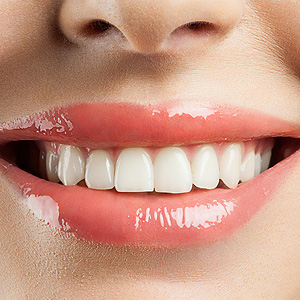 You know the basics for a healthy mouth: daily oral hygiene and regular dental checkups. But there are other elements unique to you that also factor into your oral care: the mouth and facial structure you inherited from your parents (like a poor bite) and your past history with dental disease. Both of these help define your individual risk factors for potential dental problems.
That's why you need a treatment strategy personalized to you to achieve the best health possible for your teeth and gums. We create this plan by using a detailed and thorough 4-step process.
Step 1: Identify your unique risk factors. To find your risk factors for dental disease, we carefully assess your history and other areas of oral function and health: the soundness of your supporting bone and gum structures; your teeth's structural integrity and any effects from decay, enamel erosion or trauma; functional issues like a poor bite, a jaw joint disorder or a grinding habit; and problems with appearance like disproportional gums.
Step 2: Prioritize risk factors and form the treatment plan. Once we've identified your individual risk factors, we assess how each could impact you and whether any require immediate treatment. Any current dental disease should be treated immediately to minimize and prevent further damage. Depending on severity, other issues like bite problems or unattractive teeth may be scheduled for later treatment.
Step 3: Execute the treatment plan. With our priorities in place, we then proceed with treating your teeth and gums, the most pressing needs first. Throughout this step, our goal is to bring your oral health to the highest level possible for you.
Step 4: Monitoring and maintaining health. Once we've achieved an optimum level of health, we must remain vigilant about keeping it. So we monitor for any emerging problems and perform preventive treatments like clinical cleanings to help maintain that healthy state. This also means regularly repeating our 4-step process to identify and update any new, emerging risks and incorporate them into our treatment strategy.
While this process may seem overly methodical, it can actually result in more efficient and cost-effective treatment. It's the best way to ensure good health for your teeth and gums throughout your lifetime.
If you would like more information on creating a long-term dental care plan, please contact us or schedule an appointment for a consultation. You can also learn more about this topic by reading the Dear Doctor magazine article "Successful Dental Treatment: Getting the Best Possible Results."